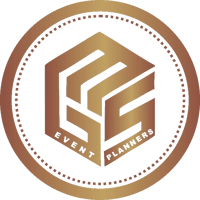 Crafting Masterpieces with out of the box thinking and installing them at different location as per the relevance of event and theme
ART OF ABSENT MATTER
Inspired from artist EDOARDO TRESOLDI
Illusion art installation inspired from western artist of absent matter , Edoardo Tresoldi .This installation is designed by our designer Lalit Nayyar, made of iron mesh used as Indian Wedding Mandap or Bar setup .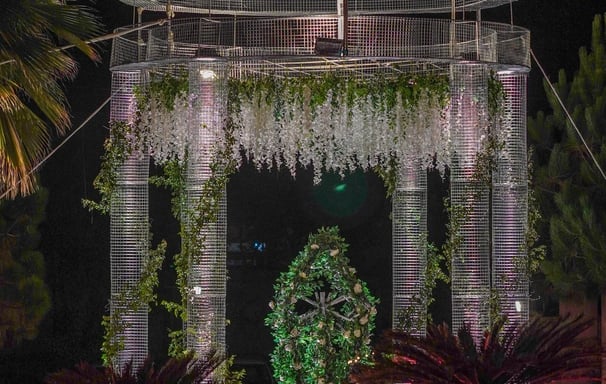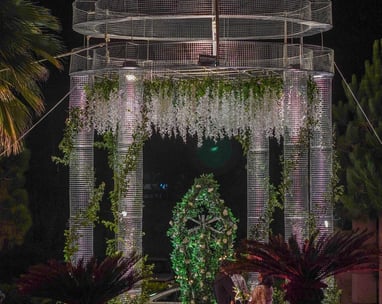 THE ARCHES OF NEON
For YUMCART STORE
Double Deck of Arches of Neons with chandeliers on Diwali for Store Decor at YUMCART.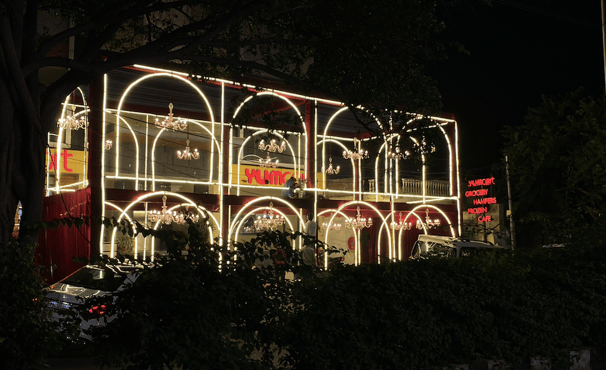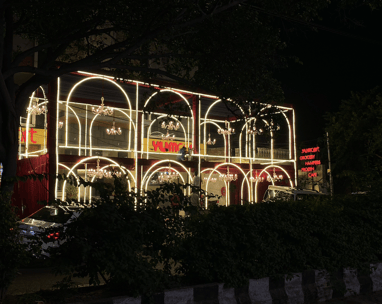 THE LONDON BAR
For Wedding Event
Inspired from the FORTNUM & MASON Bar installation .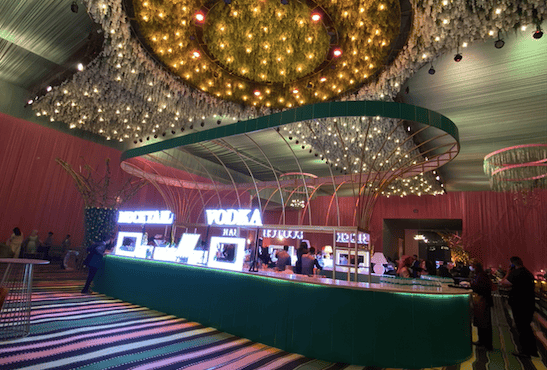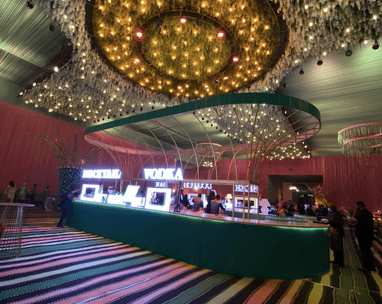 ABSTRACT GOLDEN XMAS TREE
Installed at once upon a bottle
At the height of 20 ft this Abstract Golden tree had 4 Sections designed in such a manner to balance the art to look stunning Xmas Tree ever.This most interesting story about this installation is that it had been designed , created and installed in just 48 hours with the help of 48 people.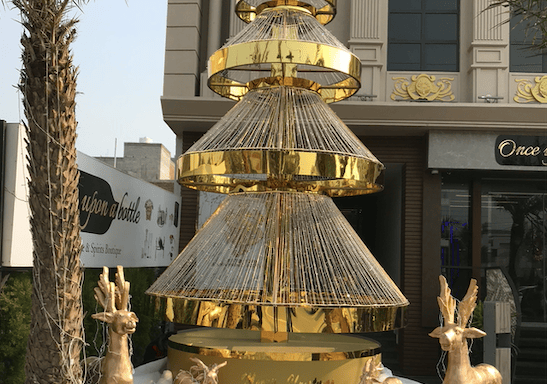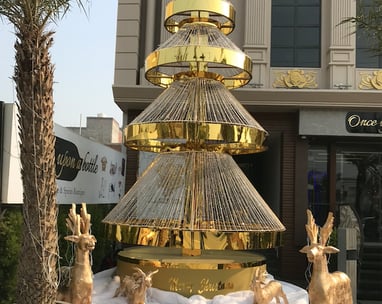 GIANT MOVIE CLAP
For Stars of YPO Event
Giant Bollywood clap of 20ft height with 20 ft width created as a photo booth opportunity for YPO Punjab Chapter members on their Bollywood night event .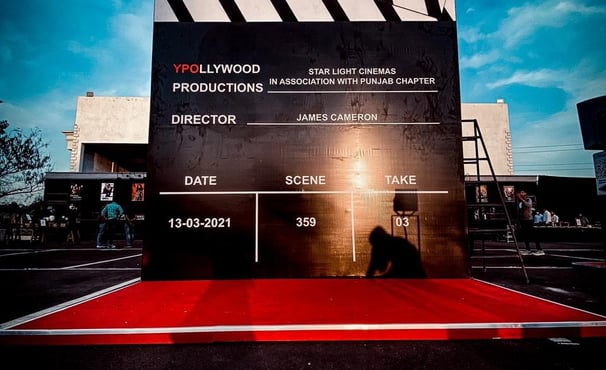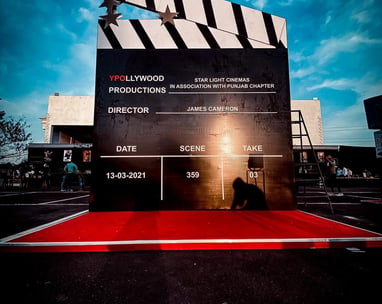 CAROUSEL BAR
For Biggest Masquerade Party of the town.
Double Deck Carousel Bar static where the artist performed over the upper deck and at lower level , liquor had been served for the guest for venetian theme Masquerade Party.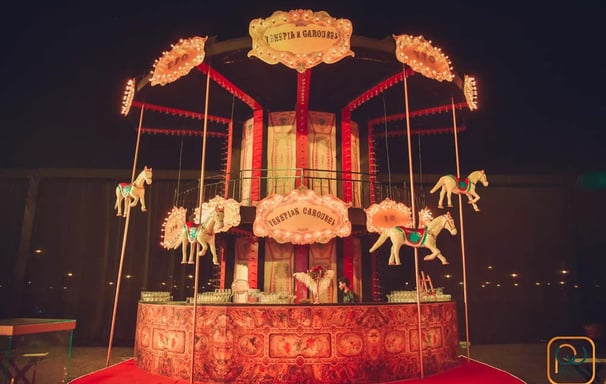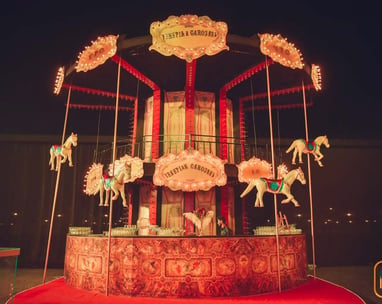 TUNNEL OF THEYYAM
For youngster party
Toughened Glass floor with tube lights tunnel end with the Giant 3D art of psychedelic Theyyam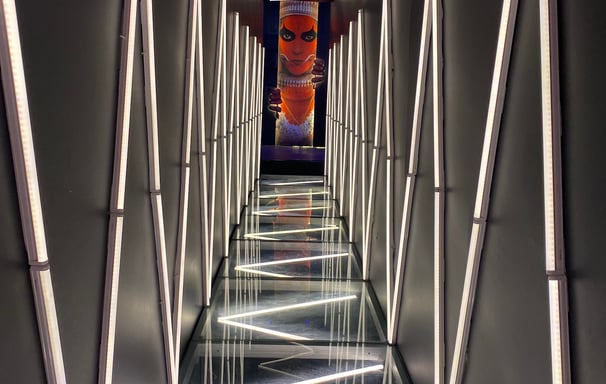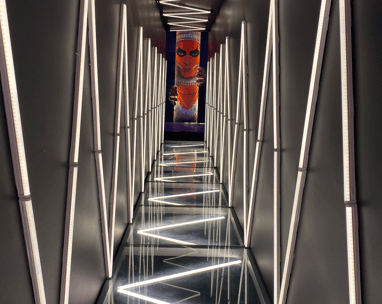 MAGZINE PHOTO BOOTH
For Private Cocktail Party
Customised scripting over the cover page of magazine photo booth for getting the pictures clicked on social or corporate event.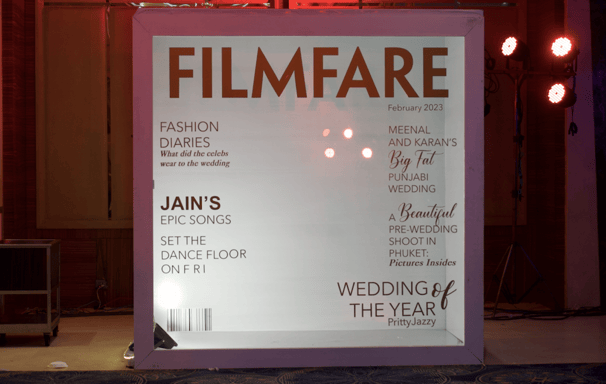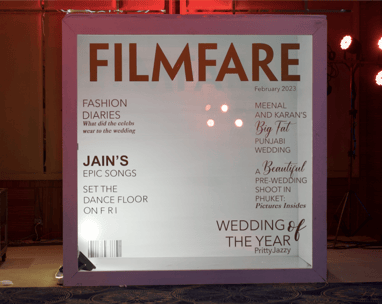 THE QUTAB MINAAR
For Pavilion Mall on Independence Day
On Independence day at Pavilion Mall , 24ft Height Qutab Minaar with the real carving images over it had been installed depicting "I" of INDIA as a selfie point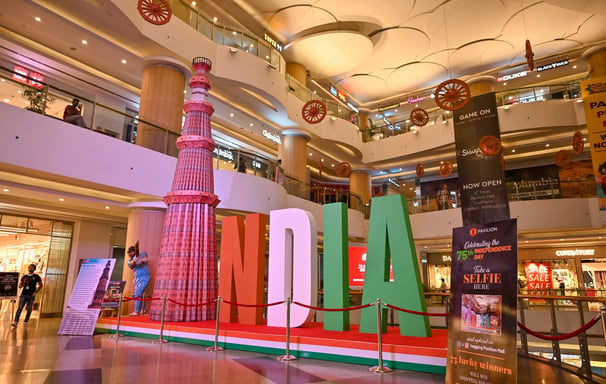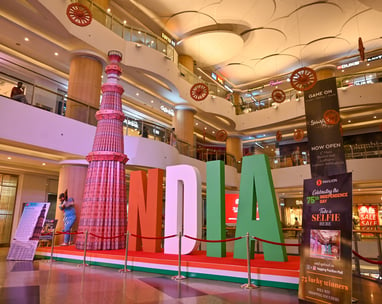 LOVE CAGE
For Pavilion Mall on Valentine Day
Giant Revolving Love cage at the height of 18 ft being installed at Pavilion Mall , Ludhiana on valentine day . The USB of this cage is that it revolves anti clock wise while seating in side.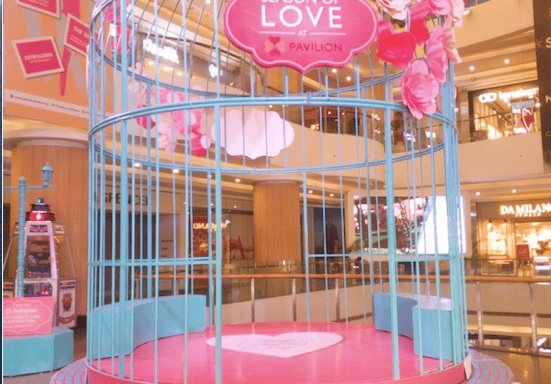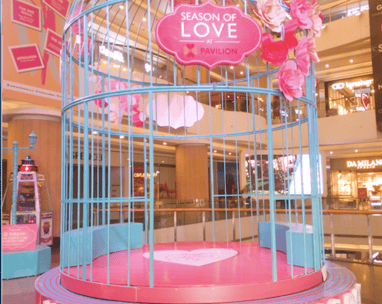 THE MODERN KALASH
For Pavilion Mall on Diwali
The Modern art of kalash for Diwali Decor at Pavilion Mall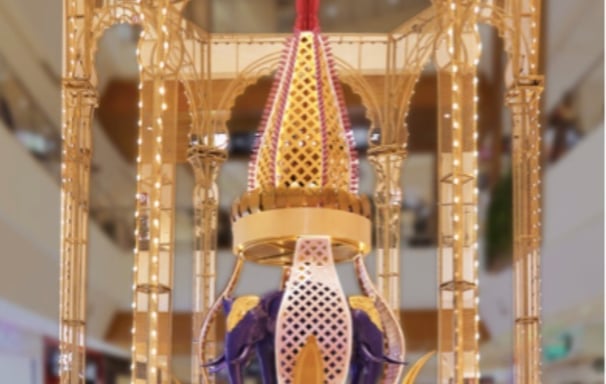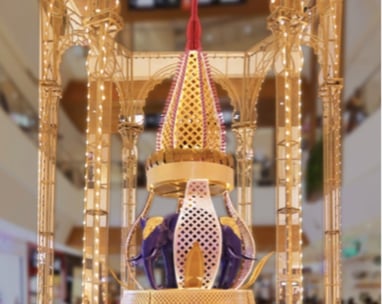 MI - BARS FERRY WHEEL
For Evaan's Birthday
Giant Bollywood clap of 20ft height with 20 ft width created as a photo booth opportunity for YPO Punjab Chapter members on their Bollywood night event ,.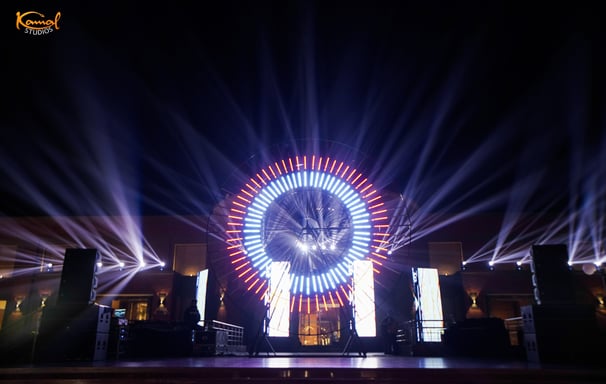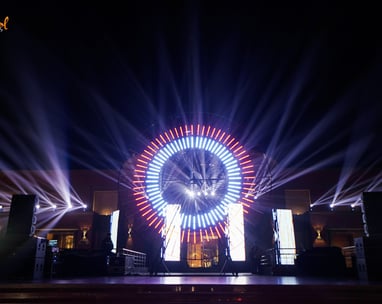 THE PSYCHEDELIC BUDDHA
For cocktail night
Psychedelic Buddha installation at the height of 20 ft with the laser lights coming out of the eyes with the twirling lights at Hermitage Farm for a cocktail night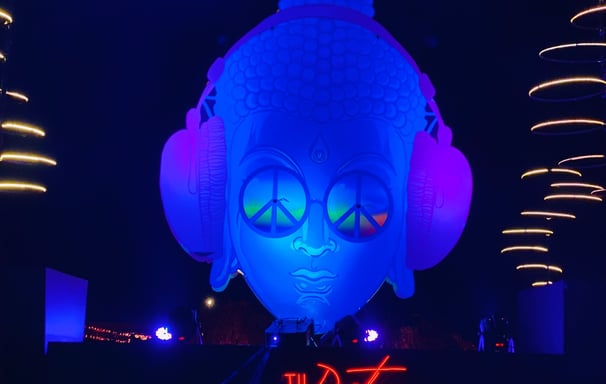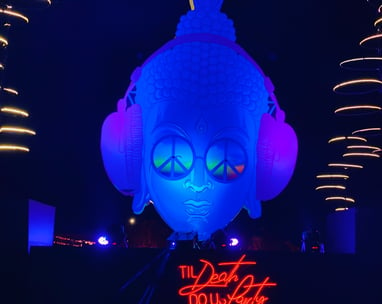 THE GALAXY WALLS
For Youngster Party
Two Giant walls with neon colours depicting the galaxies as an entry walls for cocktail night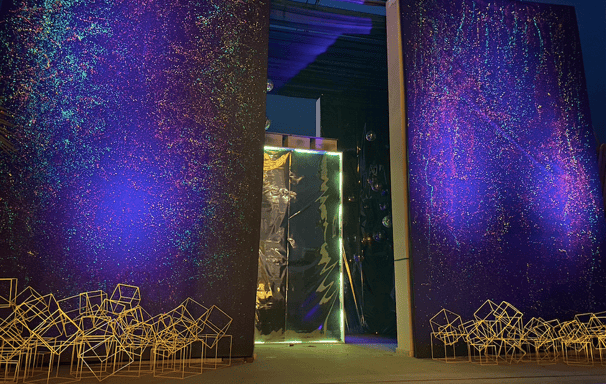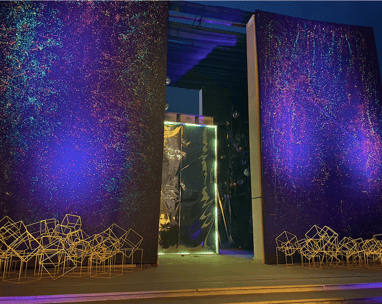 REVOLVING GIANT MOSAIC MERMAID TAIL
For Avisha's Birthday
20 ft tall mermaid tail of coloured mosaic installed on a revolving machine on 1st Birthday bash of Avisha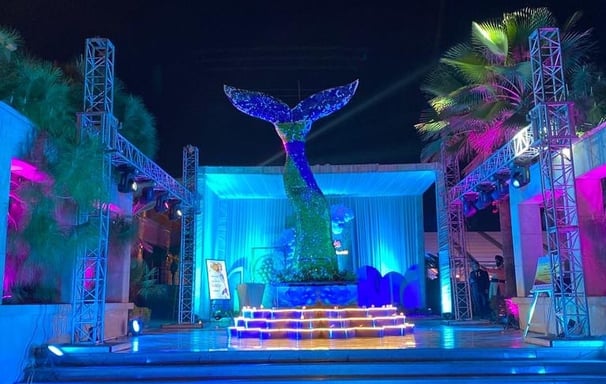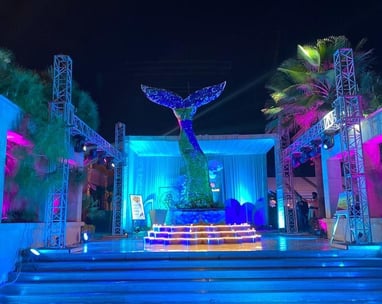 TUNNEL OF 5000 CANDLES
For Wedding event
4 Arch gate of 5000 live candles installed at the wedding event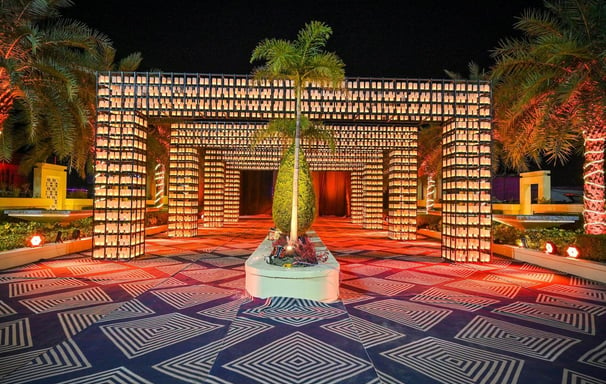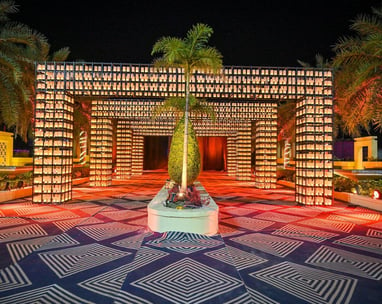 HYBYCOZO
For Diwali Party
HYBYCOZO Celestial Shadows installation .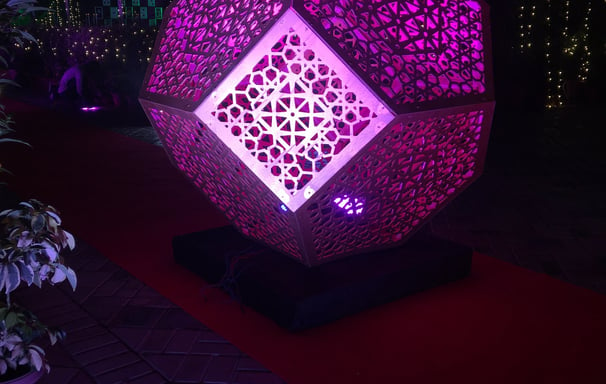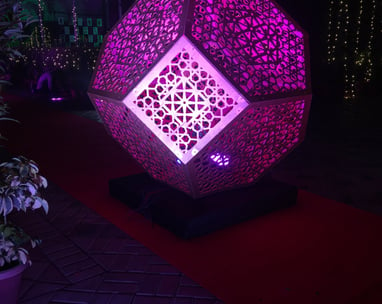 THE VENETIAN CLOCK
For Masquerade Party
Giant Venetian Clock installation for Masquerade party for YPO used as a backdrop for the lounge seating area .